feel your feet is a project that is made to create a connection between a humans foot and natural grounds.
(1) terraway_(2)impasto_(3)smarcell
collab w/ Joan Carreras_Marta esteban_Roc Vila
The idea started when we were asked to recreatea brand, through many researches we decided to create something that would benefit our day to day life, or in a way enhance the connection between beings and earth by something so simple. As we gathered, we started experimenting how our feet behaved with different ground surfaces. Feet are parts of your body that have more sensorial capacities than our hands, we have corrupted that sensation by using materials that made our feet feel less, not only in the sensational aspect but also not allowing them to breath. Therefore we tried to produce a product that is made out of natural materials that are composed of soil by creating three prototypes of espadrilles using different materials.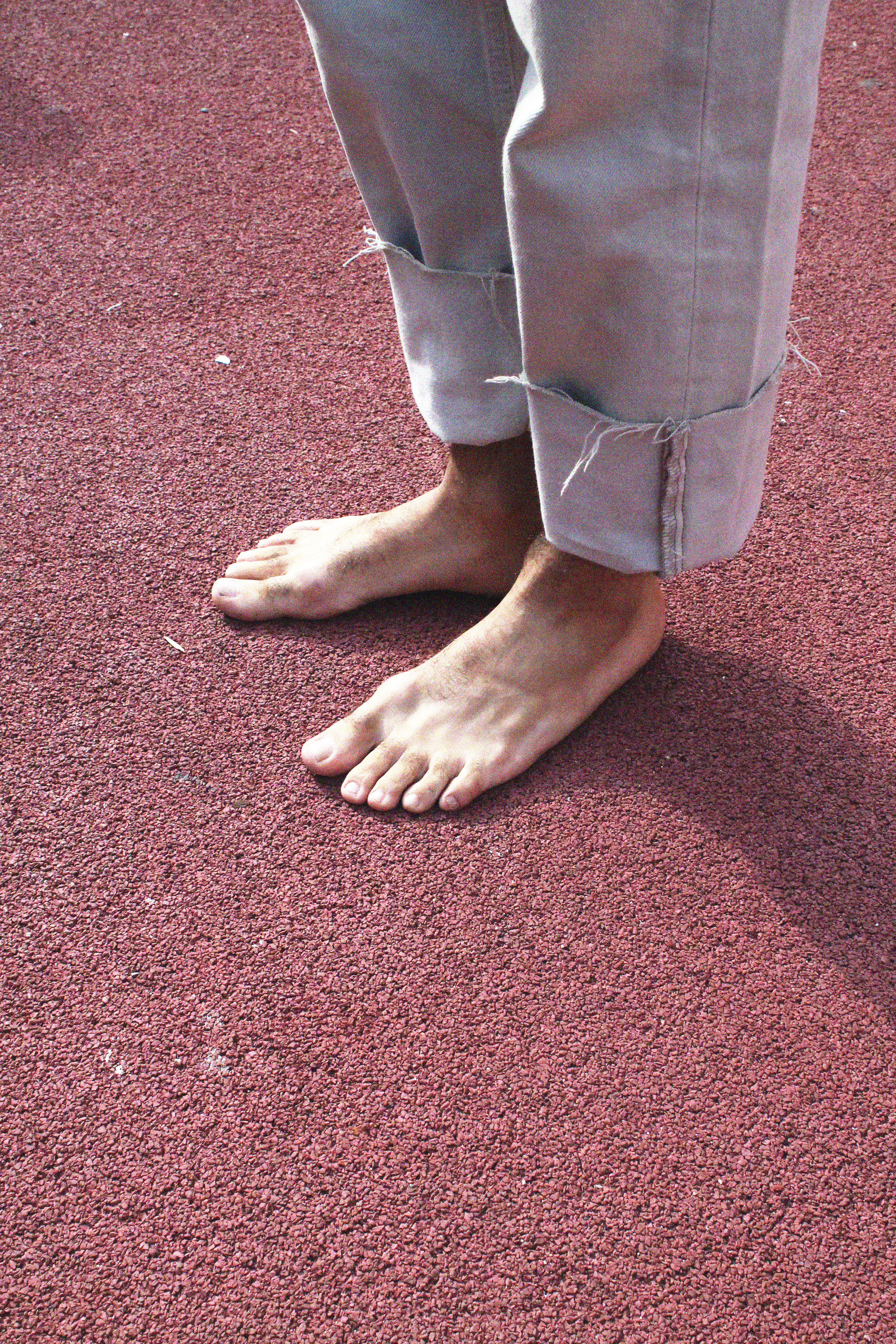 The material is a mixture of natural resin with soil or sand for the agglutination of this. This material is used mostly in parks to turn the ground into a softer place. For the upper sole we used leather and natural rubber for the sole.
In our first proposal for the insole, we experimented with a material called Impasto, which is composed of coffee grounds and sawdust. The sole was made of hard cow leather and the upper-sole of cotton fabric.
And for the third spardille we worked with Smartcel for the insole, which is a material made of zinc that made of natural fiber with zinc, particularly rated in the field of skin care. The sole is made of hard cow leather.
We also designed a new identity for the clothes that the workers would wear at the shop.
That would be two main pieces: Jumpsuit and a bag